New Edition Witherbys - Mariner's Diary 2021
New Edition Witherbys - Mariner's Diary 2021
10.12.2020
This week's New Editions 

Top picks from this week's latest maritime publication releases and important regulatory guidance for each title to help you decide if its requirement for your vessels.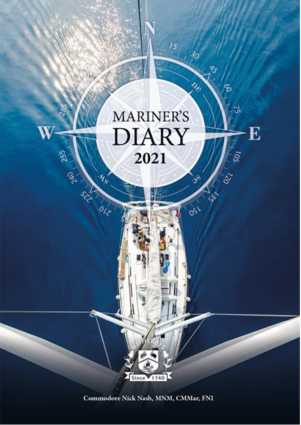 WITH 645 - Witherbys - Mariner's Diary 2021
Recommended for all vessels
With over 350 pages, this diary is an asset to the organised mariner. The spacious layout allows crew to keep note of key day to day events on board and write reflective journal entries. Important contacts can also be added to this handy point of reference.
 
This diary is practical and motivational. It includes both entry space and a maritime literary quote for every day of the year. Mariners can use the diary to record phone calls and meetings, in addition to accessing important country information.
Via: Voyager Worldwide 
Contact our sales office: +7 (812) 6177932, sales@edatallc.com